PhotoClassic Commercial Photography Services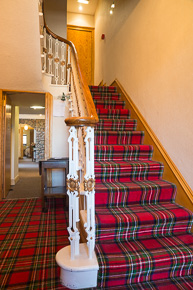 PhotoClassic offers a wide range of commercial photography services to ensure your business gives the right impressions, from the first to the last. From technical to promotional, we do it all. Please take a look what we have done for some of our other clients here.
Technical photography ~ From the smallest components for a parts catalogue to huge industrial machinery and complexes. We work with your designers and engineers to ensure the details you need are fully represented in every photograph.

People photography ~ From headshots and visa photos to complete coverage of corporate events. We also source the very best models to showcase your products in posters, adverts, social media, point of sale etc.

Collateral Guarantee Photography ~ For lenders' and borrowers' peace of mind. We photograph equipment and plant, including serial numbers as visual proof that machinery and plant lodged as collateral or purchased under loans matches the paperwork.

Insurance Guarantee & Claim Photography ~ We photograph valuable items for insurance and recovery risks. We also photograph damaged items, buildings and machinery for insurance claims and evaluations.

Legal Photography ~ Our confidential legal photography services are designed to provide watertight evidence to support your case. For personal injury cases, we have male and female photographers to minimise embarassment as we provide high quality photographs in the comfort of clients' homes.

Wall Art ~ We have a huge stock of images available for wall art and also shoot images to order for wall art commissions. Our Wall Art Revue Service can help your company make the most of the spaces on its walls.
To enquire about a commercial booking please click here or call +44 1224 276709
© Howard M. Kennedy ~ all information and photographs displayed on this website are subject to Copyright and may not be reproduced without permission

VAT Number GB 929 6484 73