PhotoClassic Workshops & Safaris
Artistic Nudes in the Landscape Workshop 2014
This workshop last took place in March 2013 ~ Read all about it Here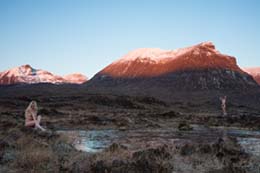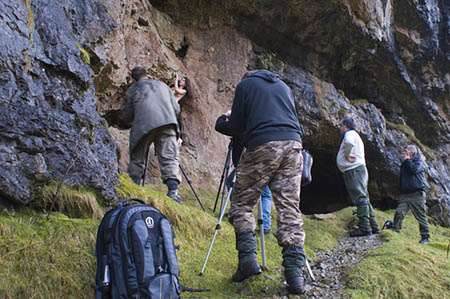 A two-and-a-half day workshop exploring a variety of techniques in photographing the nude in the landscape. Set in some of the most spectacular scenery in Scotland and featuring two of the best professional Art-nude models in the World today, the price for this workshop is GBP 450 and includes B&B accommodation.
This workshop will take place in the Scottish Highlands from April 18th to 20th 2014. If you wish to book this workshop, please use the paypal button below or for alternative payment methods, contact us using this email link
The models for this workshop will be Helen Stephens and Tillie Model. Both are highly experienced and sought-after models and they will give you every opportunity to come home with some amazing images.
Please note that a deposit of GBP 150 will be required to secure your place. The balance will be due 14 days before the workshop starts.
Due to the vagaries of the Scottish weather, we will have an alternative venue in reserve, should conditions make the primary venue inaccessible. Both venues offer spectacular opportunities to create beautiful images with good models and we will have two of the best art-nude models in the World on hand to help you make some very special images.
In addition to photographing two amazing models in a variety of spectacular settings, there will be image review and question and answer sessions plus some short briefings giving essential knowledge to ensure the success of your outdoor nude photography.
Subjects covered will include:

Legal issues relating to outdoor nude photography
Choosing your location
Communicating effectively with your model
Safety issues for both model and photographer
Planning a shoot
Recommended equipment for this workshop is:
Camera
Standard Lens (50-80mm)
Neutral Density Graduated Filter
Tripod
Torch
Sturdy walking boots
Gaiters
Waterproof and warm clothing
Remote Release
Optional Items:
Additional lenses from wide angle to short telephoto
Flashgun(s)
Polarising Filter

Walking Poles
© Howard M. Kennedy ~ all information and photographs displayed on this website are subject to Copyright and may not be reproduced without permission

VAT Number GB 929 6484 73